Positioned for growth
Supported by our purpose, strategy, culture and business model, Vimian aims to deliver exceptional and long-term value for our shareholders.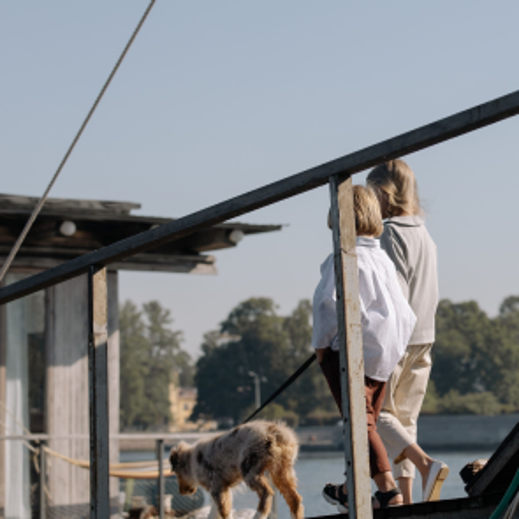 Investment case
Highly attractive market opportunity
Vimian operates within a EUR 45 billion global animal health market, historically characterised by strong, resilient and non-cyclical growth. The Company believes that the attractive underlying and secular growth drivers supporting the companion animal health market (such as growing pet ownership, the humanisation of pets and the increased awareness of available products and treatments) as well as the livestock health market (such as the growing demand for animal protein, the increased awareness of zoonotic diseases and the strengthening focus on productivity) will increase the size of the global animal health market to EUR 67 billion by 2025 (equivalent to +8 percent annual market growth in 2020-2025).
Outpacing high-growth verticals
Vimian and its family of businesses target global niches within animal health, with particular unmet needs and sustainable above-market growth potential. Its four existing verticals – Specialty Pharma, Diagnostics, Veterinary Services and MedTech – cover high-growth subsegments of the animal health market in which Vimian has consistently demonstrated excess market growth (equivalent to an average annual organic growth of over 15 percent between 2018-2020).
Unique ecosystem of ambitious entrepreneurs
Vimian is a global, diversified and growing group of innovation-driven companies operating within selected animal health niche markets. By bringing these pioneering and entrepreneurial businesses together, the Company is able to combine the strengths and capabilities of a global group (including broad market access and strong financial resources) with the intimacy, speed and creativity that typically characterises an owner-led business (such as maintained autonomy for the Vimian family of companies and empowered management teams to allow for quick decision-making and minimal bureaucracy).
Proven M&A track record with significant untapped potential
Vimian partners with exceptional entrepreneurs and management teams within selected niches of animal health to support accelerated innovation and growth. Between 2015-2021 with a selective approach to M&A and consolidation, Vimian has successfully completed 24 acquisitions in 13 countries across Europe, North America and APAC – adding people and businesses who want to contribute to its purpose and thrive in a dynamic, entrepreneurial and non-hierarchical environment. As the global animal health market remains highly fragmented, the Company believes there are significant opportunities available for further value-enhancing M&A efforts. Vimian is continuously adding to its list of acquisition targets within its existing as well as potential new verticals of the global animal health market.
Highly profitable and cash flow generative
Vimian has a history of high and profitable growth. From 2018 to 2020, the Company demonstrated revenue growth equivalent to a CAGR of 100 per cent and 32 per cent organic growth in 2020, to reach proforma revenue of EUR 138 million and Adjusted EBITA growth equivalent to a CAGR of 189 per cent to reach proforma Adjusted EBITA of EUR 45 million. During the same period, the Adjusted EBITA margin increased from 15 per cent to a proforma Adjusted EBITA margin of 32 per cent. Additionally, the asset-light nature of Vimian's business, with Capex (excl. acquisitions) of c. 2 per cent of revenue and Net working capital of c. 20 per cent of proforma revenue, has supported strong cash flow generation and cash conversion.