Positioned for profitable growth
Supported by our purpose, strategy, culture and business model, Vimian aims to deliver exceptional and long-term value for our shareholders.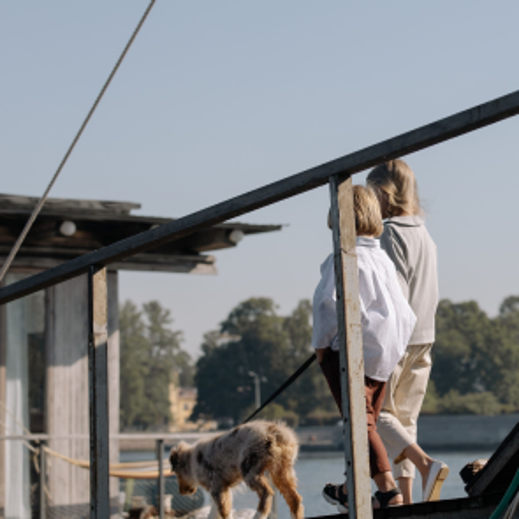 Investment case
Highly attractive market opportunity
Vimian operates within the EUR 56 billion global animal health market, historically characterised by strong, resilient, and non-cyclical growth. Market development is supported by a number of attractive underlying and secular growth drivers. Growing pet ownership, the humanisation of pets and the increased awareness of available products and treatments for companion animals as well as the growing demand for animal protein, the increased awareness of zoonotic diseases and the strengthening focus on productivity in the livestock market. The company believes that these trends will support an increase in the size of the global animal health market to EUR 107 billion by 2030, corresponding to 8.5 per cent annual market growth in 2022-2030.
Active in select niches
Vimian targets global niches within animal health, with unmet needs and sustainable above-market growth potential. Its four existing segments – Specialty Pharma, Diagnostics, Veterinary Services and MedTech – cover such high-growth subsegments of the animal health market.
Bringing pioneering businesses together
We bring pioneering businesses together to make the market's most innovative offerings accessible to more animal health professionals and pet owners. Our presence in over 90 markets make us ideally positioned to connect local champions with the global market. We combine the strengths and capabilities of a global group (including broad market access and strong financial resources) with the intimacy, speed and creativity of an owner-led business (such as empowered management teams to allow for quick decision-making and minimal bureaucracy).
Proven M&A track record with significant untapped potential
Vimian partners with exceptional entrepreneurs and management teams to support accelerated innovation and growth. Between 2015 - 2023, with a selective approach to M&A and consolidation, Vimian has successfully completed 48 acquisitions in more than 15 countries across Europe, North America and APAC. Vimian brings businesses with a strong industrial logic together to complement its product portolios, access new geographies, customer bases and new technologies. We unite people who want to contribute to Vimians purpose and thrive in a dynamic, entrepreneurial and non-hierarchical environment. The global animal health market remains highly fragmented, and Vimian believes there are significant opportunities available for further value-enhancing M&A efforts. Vimian is continuously adding to its list of acquisition targets within its existing as well as potential new areas of the global animal health market.
Strong profitable growth
Vimian has a history of high and profitable growth. From 2018 to 2023, the Company demonstrated 76 per cent revenue growth CAGR reaching pro-forma LTM revenue of EUR  329 million and adjusted EBITA CAGR growth of 99 per cent reaching EUR 86 million for the twelve months ending 30 June, 2023. In the first half year of 2023 organic growth was 13 per cent. The asset-light nature of Vimian's business, with Capex (excl. acquisitions) of c. 2 per cent of revenue and net working capital of c. 20 per cent of proforma revenue, supports strong cash flow generation.