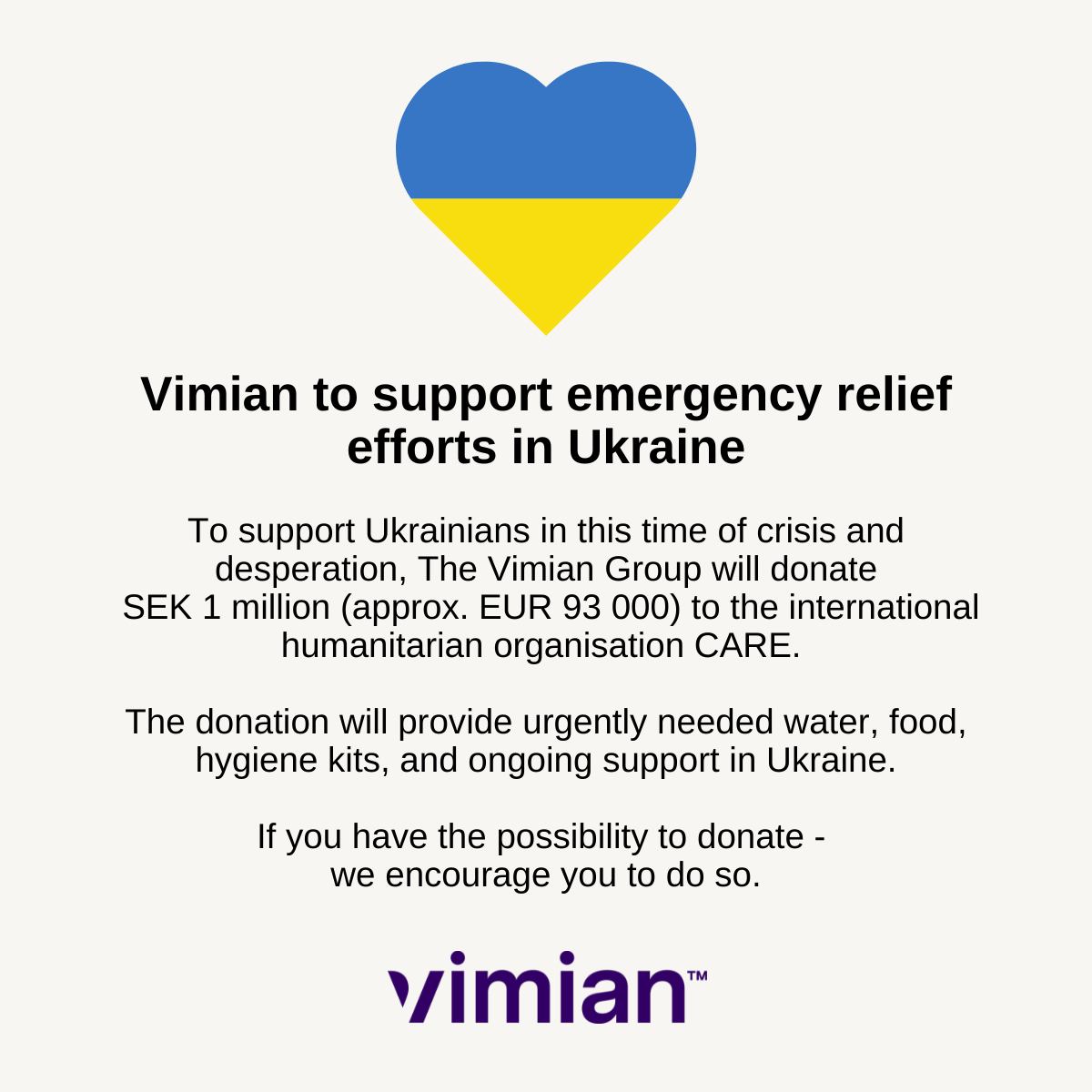 Vimian Group supports families in Ukraine
To instantly support the families in Ukraine, Vimian has donated 1 000 000 SEK to CARE, an international humanitarian organisation that is locally present. CARE's Ukraine Crisis Fund reach 4 million people with immediate aid and recovery, food, water, hygiene kits, psychosocial support, and cash assistance — prioritising women and girls, families, and the elderly.
Vimian Group does not have employees in Russia or Ukraine.