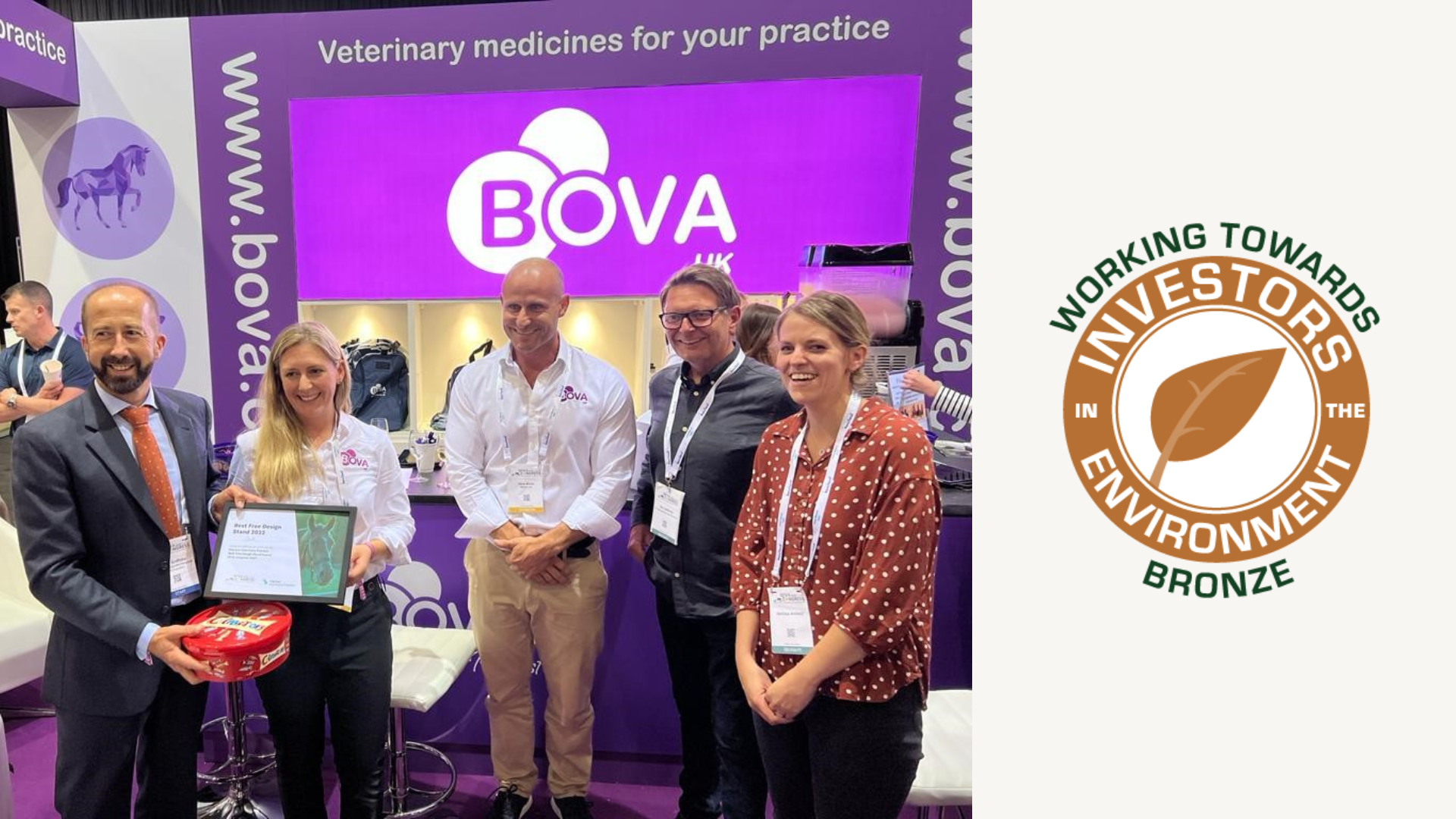 Vimian company joins 'Investors in the Environment'
Bova, part of Vimian's Specialty Pharma segment Nextmune, provides customised veterinary pharmaceuticals and special formulations to vets. Recently Bova became a member of Investors in the Environment (iiE), a UK-based environmental accreditation scheme designed to help organisations reduce their impact on the environment. Bova has production sites and offices in the United Kingdom and Australia, and have assembled a Green Team with colleagues from both countries to drive progress.  
"The membership in iiE reinforces the message to veterinarians that at Bova, we prioritize the well-being of pets, their owners, and vets by providing sustainable, innovative, and life-saving medication", states Nick Bova, CEO of Bova.
"Vimian's sustainability strategy has provided us with a solid foundation that we can incorporate into our day-to-day operations at Bova. We can leverage Vimian's capabilities and policies to run carbon counting, the installation of solar panels, and the replacement of our fleet of cars, in our audit documentation. We greatly appreciate the support and guidance of Vimian in this endeavor.", explains Lizzie Barnard, Head of Marketing at Bova and part of Vimian's global sustainability team.
Read more about Vimian's sustainability agenda or learn more about Bova.