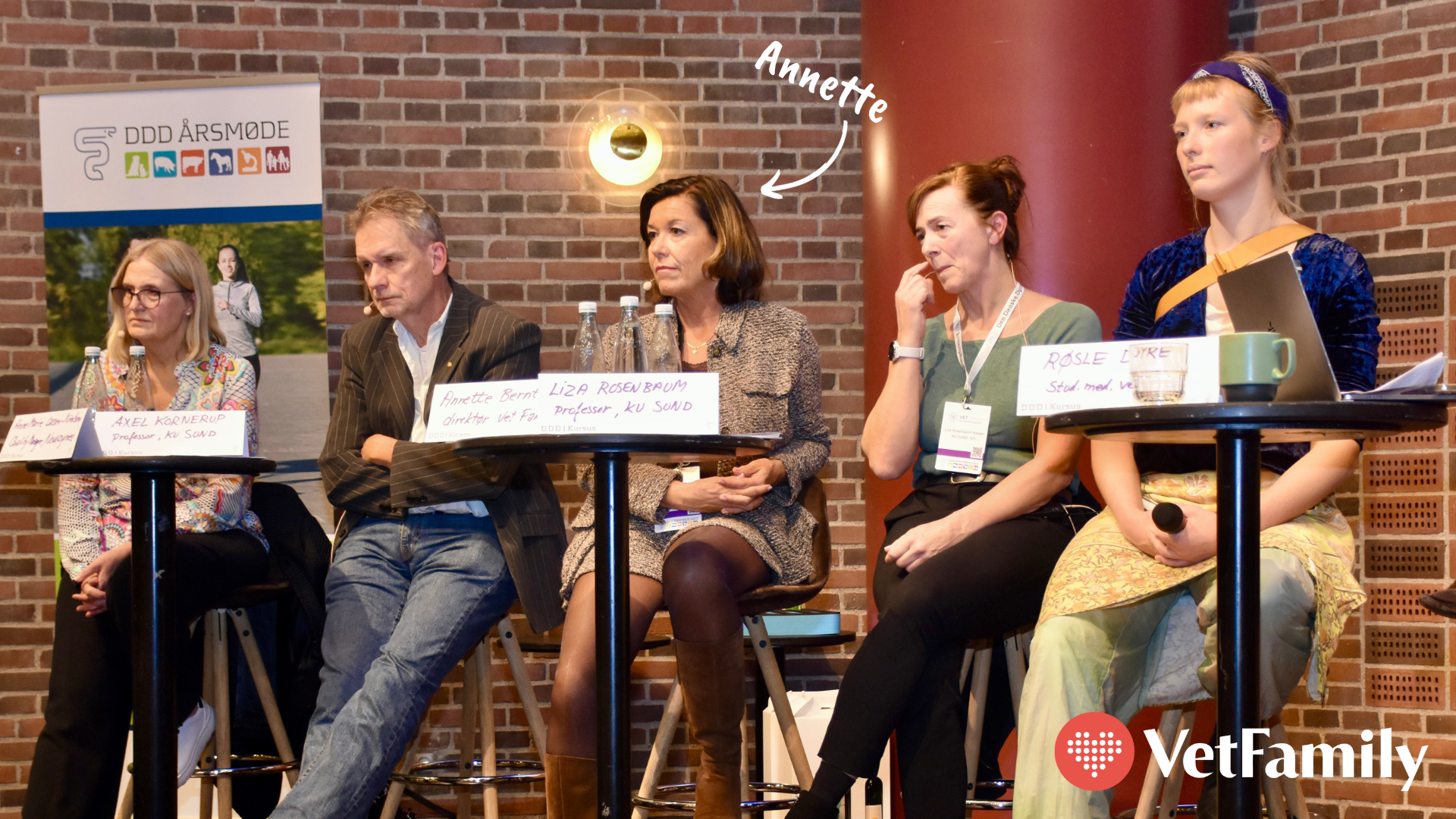 VetFamily on panel for sustainable veterinary clinics
Annette Bernth, the Country Manager for VetFamily in Denmark, participated in a panel discussion at The Danish Veterinary Association's annual meeting to share her insights on sustainability for independent veterinary clinics. Veterinary professionals have a vital role to play in the transition to a sustainable economy, and besides serving the greater good, it is also a business opportunity for the clinics.
According to a survey, 52% of pet owners would be willing to pay more for veterinary services at a clinic with a reduced environmental impact, and 2/3 would value knowing that their vet received training on the animal health impacts of climate change. The services clinics consider most important and seek VetFamily's assistance with are:
how to become more energy-efficient and reduce the cost of electricity
how to implement consistent waste management
how to offer sustainable or organic products to pet owners
VetFamily's approach to sustainability, fully aligned and part of Vimian Group's ESG agenda, is focused on areas where we can make the most significant impact and provide concrete support to our community.
If you want to learn more about becoming more sustainable as an independent veterinary clinic or collaborate, please reach out to tobias.bigelius@vetfamily.com.