Creating a global sustainability leader in animal health
Vimian and our family of businesses share a fundamental belief that the strategic and effective management of environmental, social and governance (ESG) risks and opportunities are critical to create long-term value for societies and stakeholders alike.
A sustainable purpose and business idea
Our products and services help prevent and monitor zoonotic diseases (Disease transmitted from animals to humans, i.e. covid-19), enables responsible use of antibiotics and improve health and wellbeing among animals and the people who care for them. At Vimian we aim to further accelerate our positive impact and minimise negative footprints. In the beginning of 2022, Vimian defined a long-term strategic ambition to create a global sustainability leader in animal health.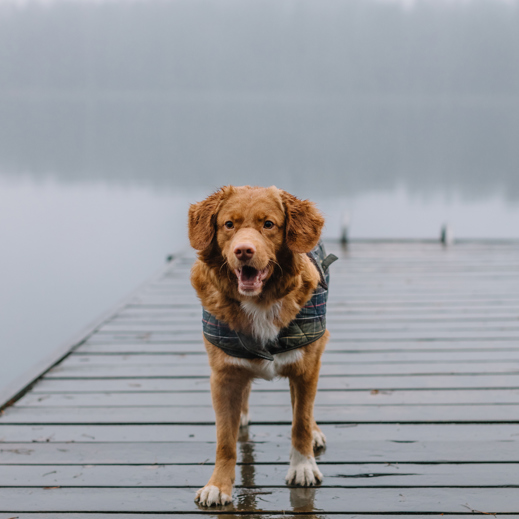 Sustainability strategy
The purpose of the sustainability strategy is to guide the operating segments and entrepreneurs in the Group to accelerate innovation and sustainable long-term growth, while retaining their autonomy. The strategy sets a shared vision and ambition for the Group, provides a common platform for the follow-up of performance while ensuring the independence of the individual businesses to define which initiatives that will be most impactful for them.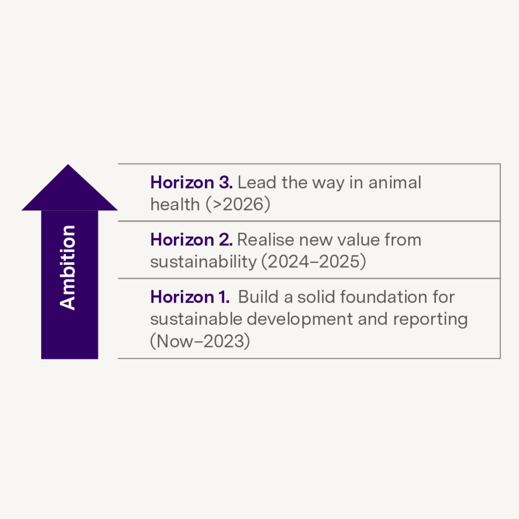 Building the foundation
As a newly formed group in 2021, Vimian's initial focus is to build a solid foundation for sustainable development and reporting.  To reach our long-term ambition we have divided our sustainability work into three horizons.